Almost two months have passed since we let you know the news about the signing of ChaosCtrl by the Uptempo Hardcore label created by DRS (Triple Six Records) and it is now time to officially present you the first EP to be released for this young man's new home.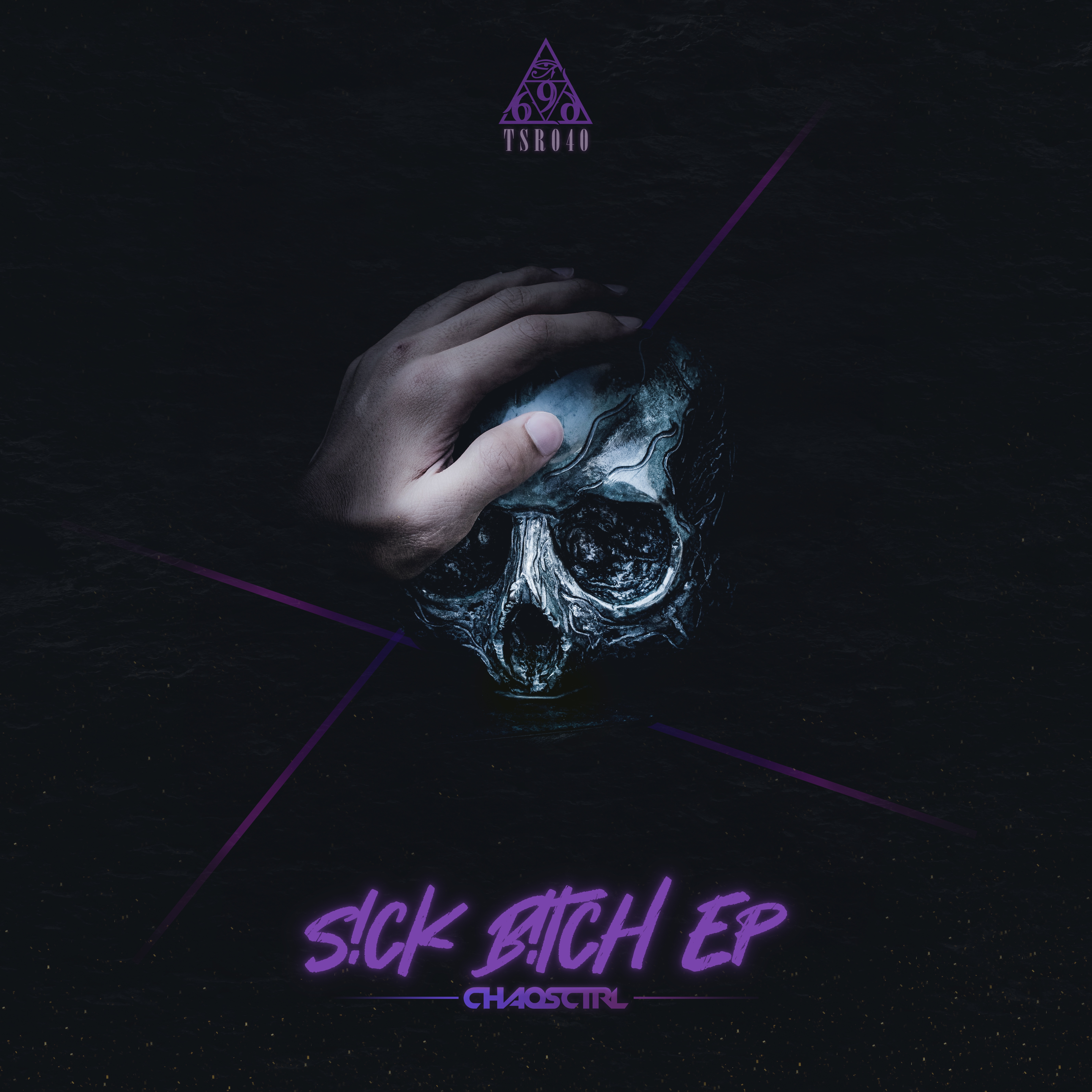 S!ck B!tch EP is composed of six fresh tracks, which proves that the 21 year old producer is here to give it all to his new scene, for this is a considerable amount of what we are used to seeing in EP's. Let's take a look at this Extended Play's structure and to what you may expect from each tune:
Fckn 10man – Keep in mind that this is an intro track for an Uptempo EP, therefore you will find speed right from the moment you hit play. You will listen to a vocal where the lyrics are precisely the name given to this music and, also, some smooth strings elements in the background to build atmosphere. A few seconds later, a quite clean kick (for what we're used to see in this scene) gets in action and sets the mood for what is coming next.
Homicide – This one follows the same procedure as the first tune when it comes to find the name for it. Here, you will notice that the kick is pretty pleasant to hear due to its smooth, but hard punch, that mixed with its tail gives it a heavy and fine result. In the middle of it, it is also possible to hear an influence from psytrance, a detail that definitely deserves to be highlighted.
No Defeat – The third part of the S!ck B!tch EP starts with some heavily distorted synth sounds and understandable vocals, a sign of what is coming, once things get more violent and faster in this one.
S!ck B!tch – In the fourth position stands the tune that gave the name to this six pack. Unlike the previous tracks, here you will get to hear to some more extended vocals, but besides that, S!ck B!tch follows the same course as its teammates.
Tension – We are now on number five and here you will really feel the tension in it, especially if you're a mainstream Hardcore fan, as things get darker, aggressive and no time for melodies is given. This is indubitably not a track for everyone.
The Drop – In the beginning of this outro music, only the vocals get in action but it doesn't take long for the kick, with a low pass filter effect on, to come up and then hit your eardrums with all it has to give you. The Drop also manages to combine 3 different genres, by mixing together some hip hop vocals, classical strings and distorted synths.
You can also listen to the extended versions and purchase them at hardtunes.com.