Chaotic Hostility have just released their debut album. After making a special showcase set for Thunderdome and an album release party about three weeks ago, the dutch uptempo duo have finally come out with their very first album.
Following the release of "Apologize To Nobody" this year, also for Smash Records, Chaotic Hostility seemed to be enthusiastic for bringing out new tunes and, even though they have advertised it as a release of 13 tracks for Friday the 13th, the album is already available at the most known online audio streaming platforms as well on Hardtunes.com for purchasing since yesterday (December the 12th).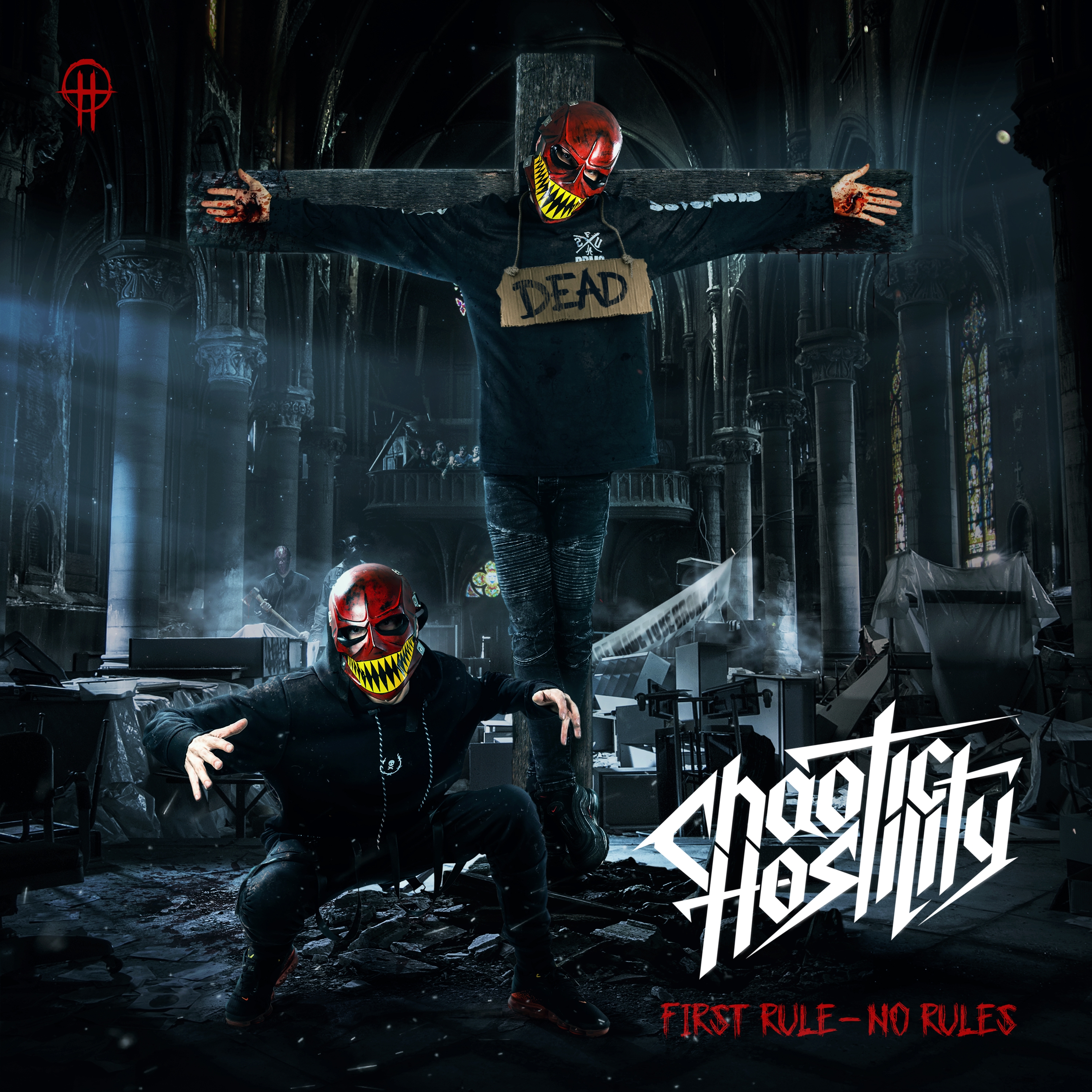 The cover of "First Rule No Rules" is also an insight of what this duo have been cooking in the studio for the previous months, the dark vibes that derive from it are also well present in their newest 13 tracks.  
The biggest evidence of how much Chaotic Hostility wanted their first album to be a huge mark on the Uptempo Hardcore world may be the massive collaborations they have done for 10 tracks. Known names in the scene like the MC Tha Watcher or the Dj's The Satan, Cryogenic and Angernoizer (among others) are all there to make you stand up and cause chaos with your swift and intense dance moves.
Don't forget to give it a listen down here or even to buy it at hardtunes.com.